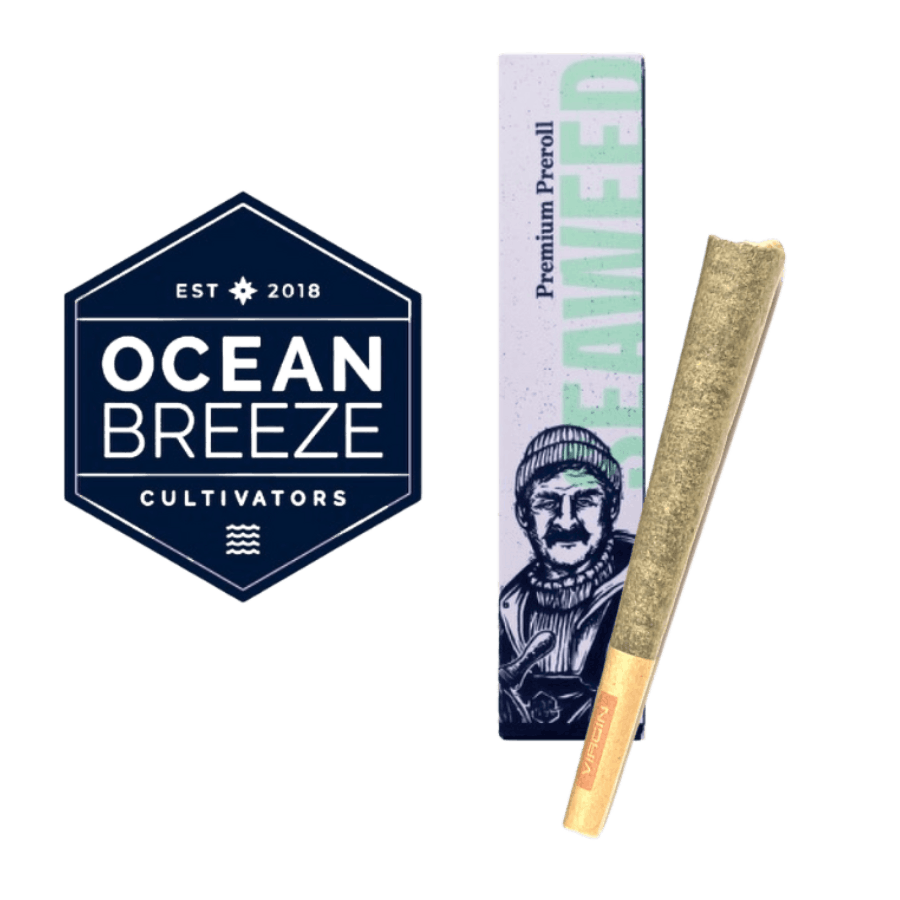 Brand: Ocean Breeze Cultivators
White Chocolate Chip | 1g PreRoll
As we dive into the West Coast chapter of our stories, we start with another heavy hitting Indica cultivar, White Chocolate Chip. The Captain always kept some on hand for utter relaxation, a full night of sleep or even to excite his appetite. The combination of Triple Chocolate Chip and White Truffle is loaded with classic OG personality and GG4 sedation. An earthy cocoa butter flavor accompanies dark green and purple frost covered tight buds. The Captain was gifted this strain from Ziplock Seeds out of Oregon. The frosty Indica dominant cultivar filled the hallways of Ocean Breeze Cultivators with powerful dank, fruity and confection like aromas. A great go to strain for dinner time or relaxing before bed. Also great for anxiety reduction. We look forward to bringing out the very best White Chocolate Chip has to offer.
Effects
CalmHappyRelaxedEnergetic
View Product Testing Data
THC-D9 (Delta 9–tetrahydrocannabinol)
0.47%
THC-D9 (Delta 9–tetrahydrocannabinol)-0.47%
Delta 9 THC is the primary compound found in the resinous glands of a cannabis plant, and is directly responsible for psychoactive effects. It mirrors the body's naturally occurring cannabinoids and attaches to these receptors to alter and enhance sensory perception. THC can create a feeling of euphoria by enhancing dopamine levels in the brain. The amount of THC in a cannabis product can vary widely based on the method of consumption and the strain at the source of that product. The high that is produced is often enhanced by the "entourage effect" which is a combination of multiple cannabinoids in conjunction with various terpenes and individual body chemistry.
THCA (Δ9-tetrahydrocannabinolic acid)
23.1%
THCA (Δ9-tetrahydrocannabinolic acid)-23.1%
THCA is a cannabis compound with a laundry list of potential mental and physical health benefits. THCA is the non-psychoactive precursor to THC, the most famous cannabinoid of all. While THC is responsible for the psychoactive "high" that so many of us enjoy, THCA has shown great promise as an anti-inflammatory, neuroprotectant and anti-emetic for appetite loss and treatment of nausea. THCA is found in its highest levels in living or freshly harvested cannabis samples. For this reason some users choose to juice fresh cannabis leaves and flowers to get as much THCA as possible.
"TAC" – Total Active Cannabinoids
24.7%
"TAC" – Total Active Cannabinoids-24.7%
Total active cannabinoids represent the total amount of active cannabinoids at the time of lab testing. This total of active cannabinoids considers all of the active compounds that the product holds.
About the brand :
Ocean Breeze Cultivators
Ocean Breeze is a family-run cannabis company located in Gloucester — the second largest fishing port in the country, on the North Shore of Massachusetts. Inspired by the hard work and grit that runs through the town's history and its people, they landed there to build their flagship space and share their storied cannabis with the community. Their team is an extension of their family — a group of people who share motivation to work hard and work together. Their goal is to provide a deeper and more layered experience for customers — one they won't find anywhere else.