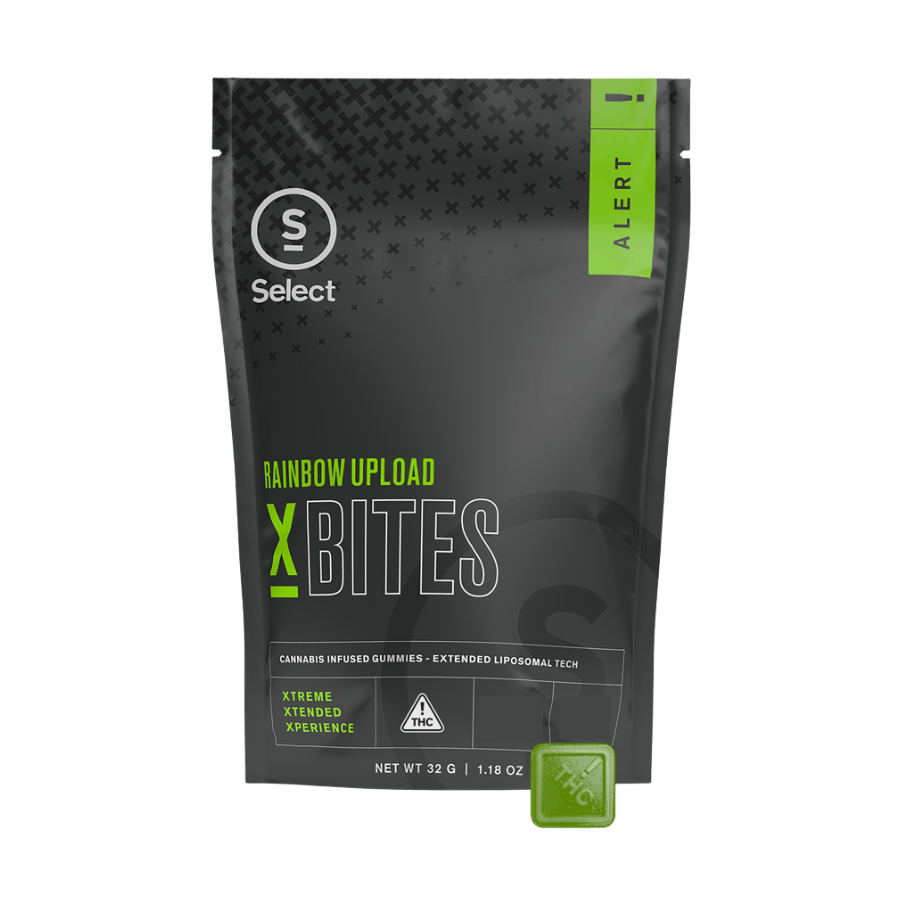 Brand: Select
Rainbow Upload X Bites | 20 Servings
Introducing Select X Bites, the edible engineered for seasoned explorers. Infused with our award-winning oil, Select X Bites feature new encapsulation technology— a specially-engineered coating that protects the cannabinoids to maximize the absorption of every milligram. Prepare for steady onsets, steep climbs, and extended flight times of our most intense ride yet.
Tastes Like:
A dreamy stroll through the sweet lime orchard between space and time
View Product Testing Data
"TAC" – Total Active Cannabinoids
101.38
"TAC" – Total Active Cannabinoids-101.38
Total active cannabinoids represent the total amount of active cannabinoids at the time of lab testing. This total of active cannabinoids considers all of the active compounds that the product holds.
About the brand :
Select
Select holds their oil to the highest standards with the most stringent & progressive testing in the industry. They were the first company to begin proactively testing for a full panel of 66 analytes at the PPB (Parts Per Billion) level.
Select uses Ethanol Hash Oil extraction methods, allowing for the greatest levels of cannabinoid retention. Select's thoughtful terpene preservation process delivers an unmatched oil, superior in quality & potency.
Ceramic core technology evenly distributes heat to the oil, increasing quality & volume of vapor. Unbleached, organic cotton wicks mean enhanced purity, flavor, and quality in each puff