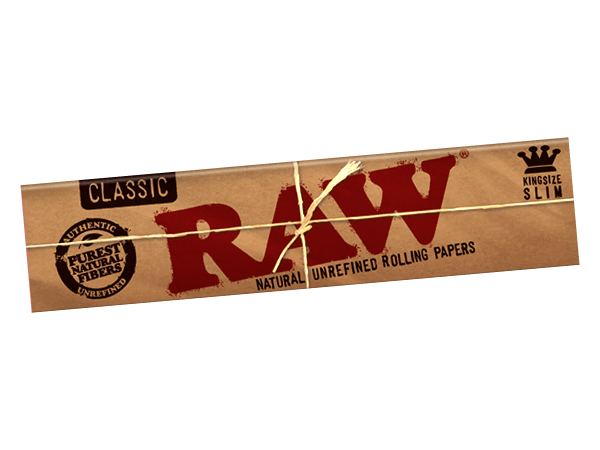 Brand: RAW
King Size Papers
RAW papers are made for both people who smoke a lot, and care about the material they are smoking.
Raw King size papers are a totally natural, vegan rolling paper, made from unbleached and unrefined paper. They have a completely natural earthy brown color due to the hybrid blend of unbleached fibers, resulting in an almost translucent smoking paper.
About the brand :
RAW
The Natural Way To Roll
Since day 1, RAW has been on a mission to be the leader of the pack in the rolling paper industry. RAW revolutionized the smoking world by creating products that are naturally ingeniously designed to enhance the smoking experience.
RAW only makes high-quality & earth-friendly products that improve your smoking experience, and we refuse to ever change what we stand for. We enjoy smoking our unrefined paper every day, and we will always keep it pure and RAW – for both you and us!