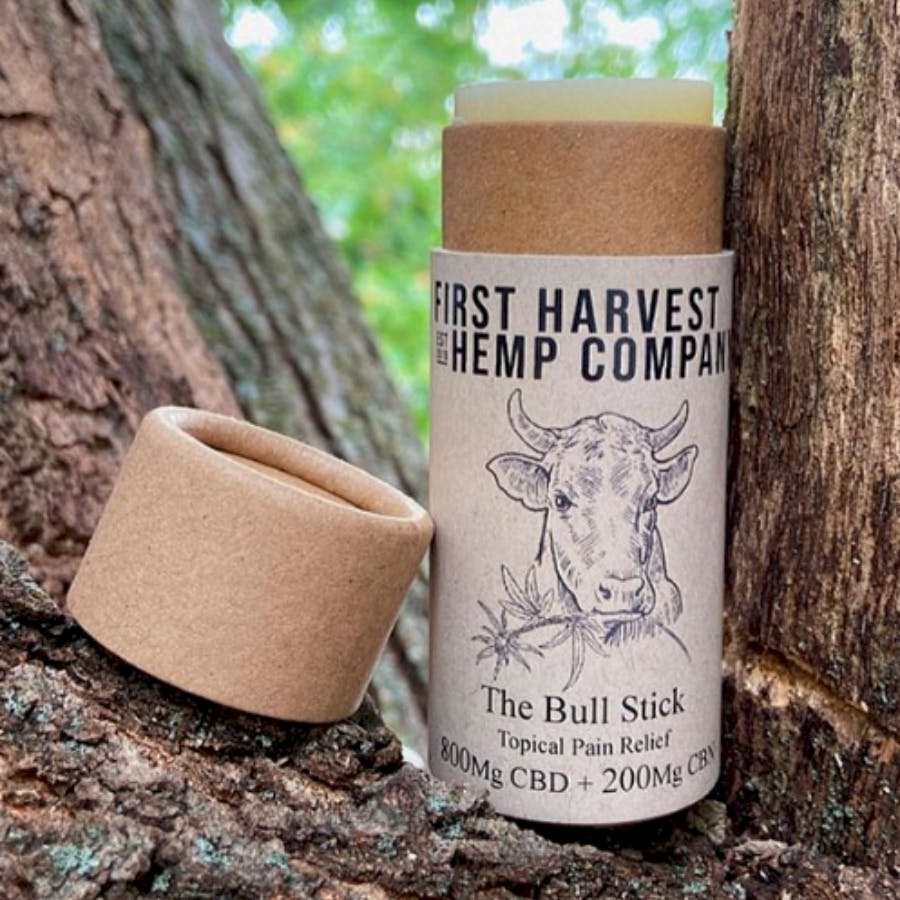 Brand: First Harvest Hemp Co.
Bull Stick | 0.5oz CBD Salve Stick
The Bull Stick from First Harvest Hemp is effective and easy-to-use wherever your adventures may take you. This convenient, on-the-go topical boasts ingredients like grapeseed oil, shea butter, beeswax, and vitamin E, as well as arnica, which has been long-revered for relieving redness and inflammation. With a soothing scent of eucalyptus, spearmint, basil, cinnamon bark, and rosemary, the Bull Stick is an effective topical to help reduce muscle pain and soreness.
Effects
Clear MindCalmRelaxedHappy
View Product Testing Data
CBN (Cannabinol)
50
CBN (Cannabinol)-50
CBN is a cannabinoid that is created during the breakdown of THC by UV light and exposure to oxygen. This breakdown usually begins during the drying and curing process. CBN is most commonly found in older or improperly stored cannabis samples. This compound is mildly psychoactive and is best known for its sedative effects. Strains and products with high concentrations of CBN can be a great choice for users looking to utilize cannabis products to ease restlessness and promote healthy sleep.