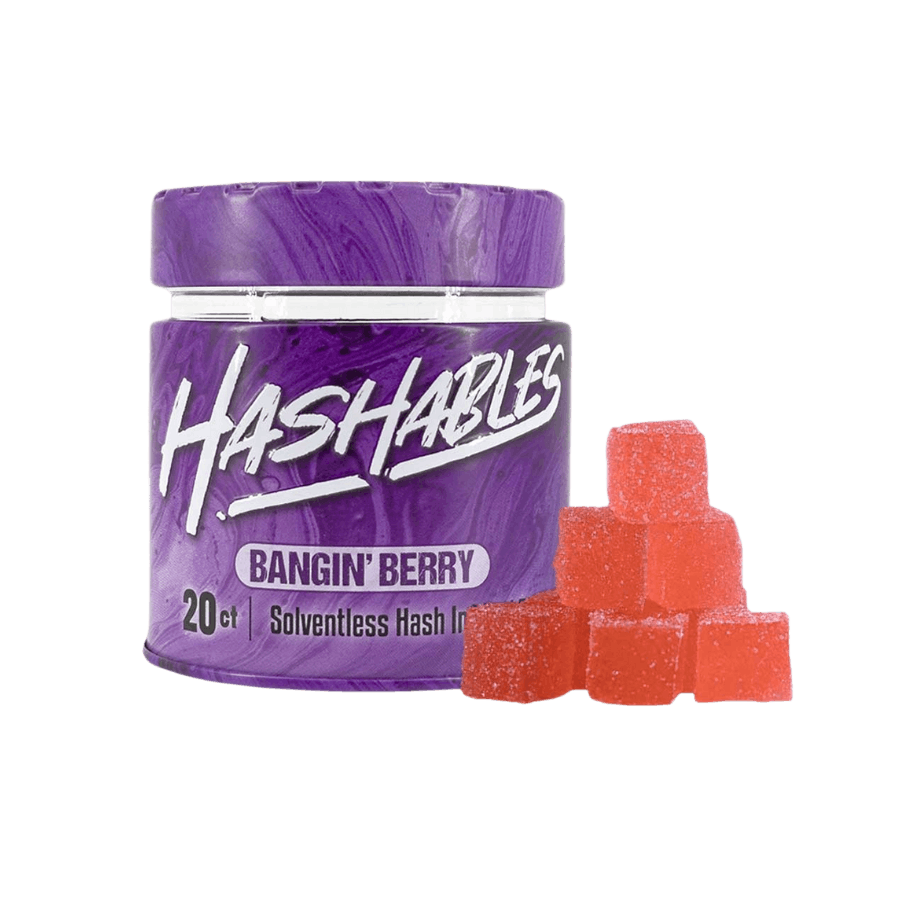 Brand: Impact Extracts
Bangin Berry Hashables | 20-Servings
Hashables, a synergy of ice water hash and scintillating flavor. Zap yourself into a dreamy dimension with these full-spectrum hash-infused edibles! Formulated with solventless dry-cured hash and natural flavors, the effects of these edibles are potent and full-bodied. So leave it to the solventless extract experts and discover New England's own ice water Hashables.
THC-D9 (Delta 9–tetrahydrocannabinol)
104.92
THC-D9 (Delta 9–tetrahydrocannabinol)-104.92
Delta 9 THC is the primary compound found in the resinous glands of a cannabis plant, and is directly responsible for psychoactive effects. It mirrors the body's naturally occurring cannabinoids and attaches to these receptors to alter and enhance sensory perception. THC can create a feeling of euphoria by enhancing dopamine levels in the brain. The amount of THC in a cannabis product can vary widely based on the method of consumption and the strain at the source of that product. The high that is produced is often enhanced by the "entourage effect" which is a combination of multiple cannabinoids in conjunction with various terpenes and individual body chemistry.
"TAC" - Total Active Cannabinoids
110.07
"TAC" - Total Active Cannabinoids-110.07
Total active cannabinoids represent the total amount of active cannabinoids at the time of lab testing. This total of active cannabinoids considers all of the active compounds that the product holds.
About the brand :
Impact Extracts
ROOTED IN SCIENCE Impact Extracts team of scientists, botanists, and environmental experts are leading the way in cannabis extraction and post processing. They have honed their Standard Operating Procedures over years of experiments and tests. These SOP's allow Impact Extracts to efficiently process cannabis returning high end products to their customers. Not only do they understand the molecular compounds in cannabis, but they understand the environmental components of the plant itself. So when you work with Impact Extracts, you're working with the experts.