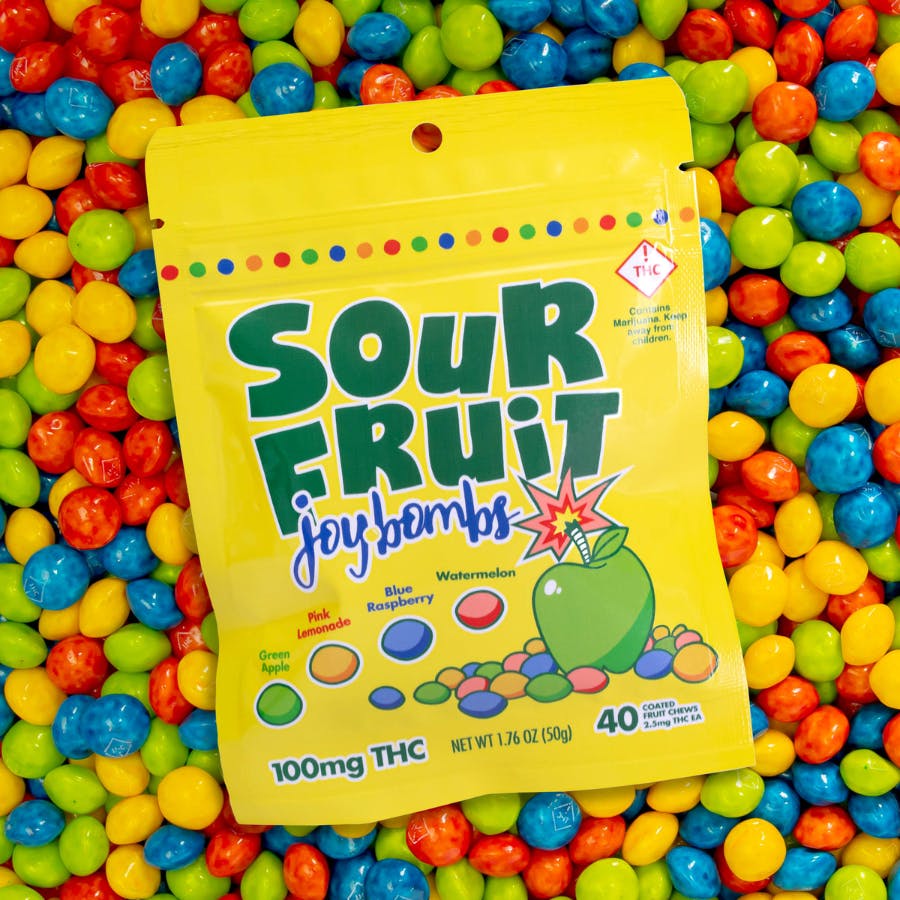 Brand: Joyibles
Sour Joy Bombs | 40 Servings
A tangy crew of flavors to satisfy your taste buds, these squint-inducing bombs are sure to please!
Effects
CalmHappyRelaxedEnergetic
View Product Testing Data
THC-D9 (Delta 9–tetrahydrocannabinol)
1104.96
THC-D9 (Delta 9–tetrahydrocannabinol)-1104.96
Delta 9 THC is the primary compound found in the resinous glands of a cannabis plant, and is directly responsible for psychoactive effects. It mirrors the body's naturally occurring cannabinoids and attaches to these receptors to alter and enhance sensory perception. THC can create a feeling of euphoria by enhancing dopamine levels in the brain. The amount of THC in a cannabis product can vary widely based on the method of consumption and the strain at the source of that product. The high that is produced is often enhanced by the "entourage effect" which is a combination of multiple cannabinoids in conjunction with various terpenes and individual body chemistry.
"TAC" – Total Active Cannabinoids
109.05
"TAC" – Total Active Cannabinoids-109.05
Total active cannabinoids represent the total amount of active cannabinoids at the time of lab testing. This total of active cannabinoids considers all of the active compounds that the product holds.
About the brand :
Joyibles
Joyibles' team of cannabis industry veterans and world-class candy makers delights in pushing the boundaries of edibles product experience and innovation. Shouldn't shopping for infused treats at a dispensary make you feel more like a kid in a candy store? The sugar wizards at Joyibles couldn't agree more! They're taking edibles back to the future with fun adult-use products that are shareable, stackable, and snackable.