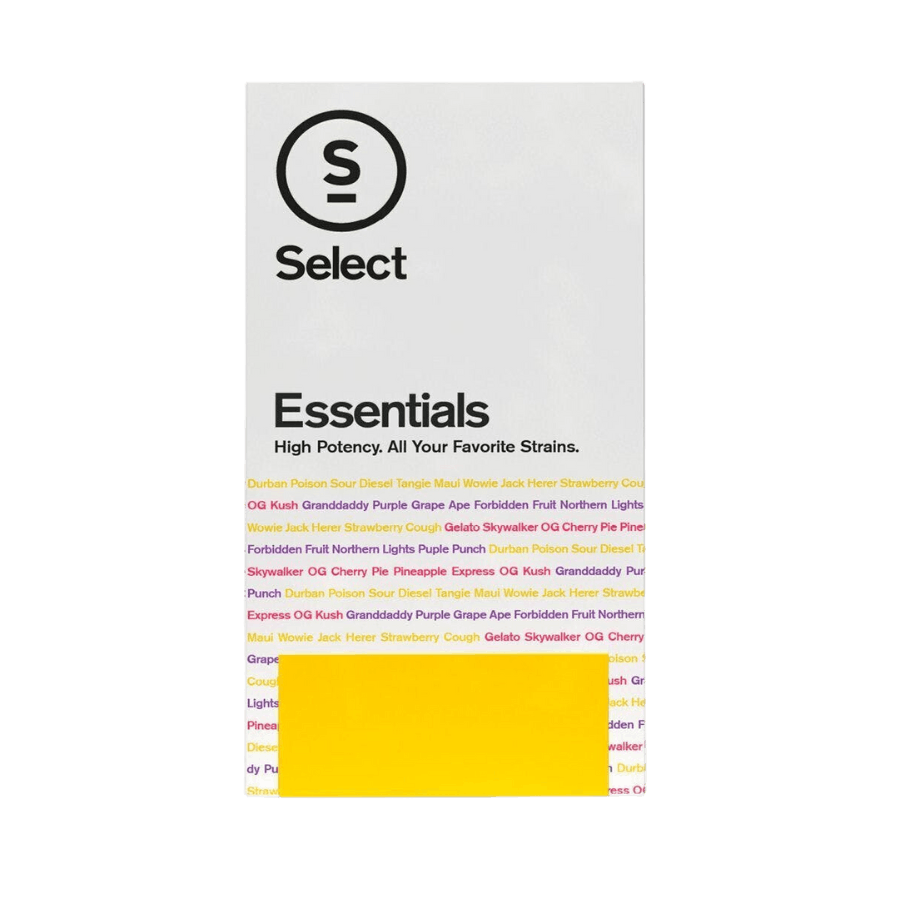 Brand: Select
Orange Pop | 1g 510
A Sativa leaning hybrid of unknown origins.
Select Essentials delivers a high potency oil with exceptional flavor and a wide variety of your favorite strains.
Effects
EnergeticHappyCreativeFocusedInspired
View Product Testing Data
"TAC" – Total Active Cannabinoids
87.41%
"TAC" – Total Active Cannabinoids-87.41%
Total active cannabinoids represent the total amount of active cannabinoids at the time of lab testing. This total of active cannabinoids considers all of the active compounds that the product holds.
THC-D9 (Delta 9–tetrahydrocannabinol)
81.88%
THC-D9 (Delta 9–tetrahydrocannabinol)-81.88%
Delta 9 THC is the primary compound found in the resinous glands of a cannabis plant, and is directly responsible for psychoactive effects. It mirrors the body's naturally occurring cannabinoids and attaches to these receptors to alter and enhance sensory perception. THC can create a feeling of euphoria by enhancing dopamine levels in the brain. The amount of THC in a cannabis product can vary widely based on the method of consumption and the strain at the source of that product. The high that is produced is often enhanced by the "entourage effect" which is a combination of multiple cannabinoids in conjunction with various terpenes and individual body chemistry.
About the brand :
Select
Select holds their oil to the highest standards with the most stringent & progressive testing in the industry. They were the first company to begin proactively testing for a full panel of 66 analytes at the PPB (Parts Per Billion) level.
Select uses Ethanol Hash Oil extraction methods, allowing for the greatest levels of cannabinoid retention. Select's thoughtful terpene preservation process delivers an unmatched oil, superior in quality & potency.
Ceramic core technology evenly distributes heat to the oil, increasing quality & volume of vapor. Unbleached, organic cotton wicks mean enhanced purity, flavor, and quality in each puff