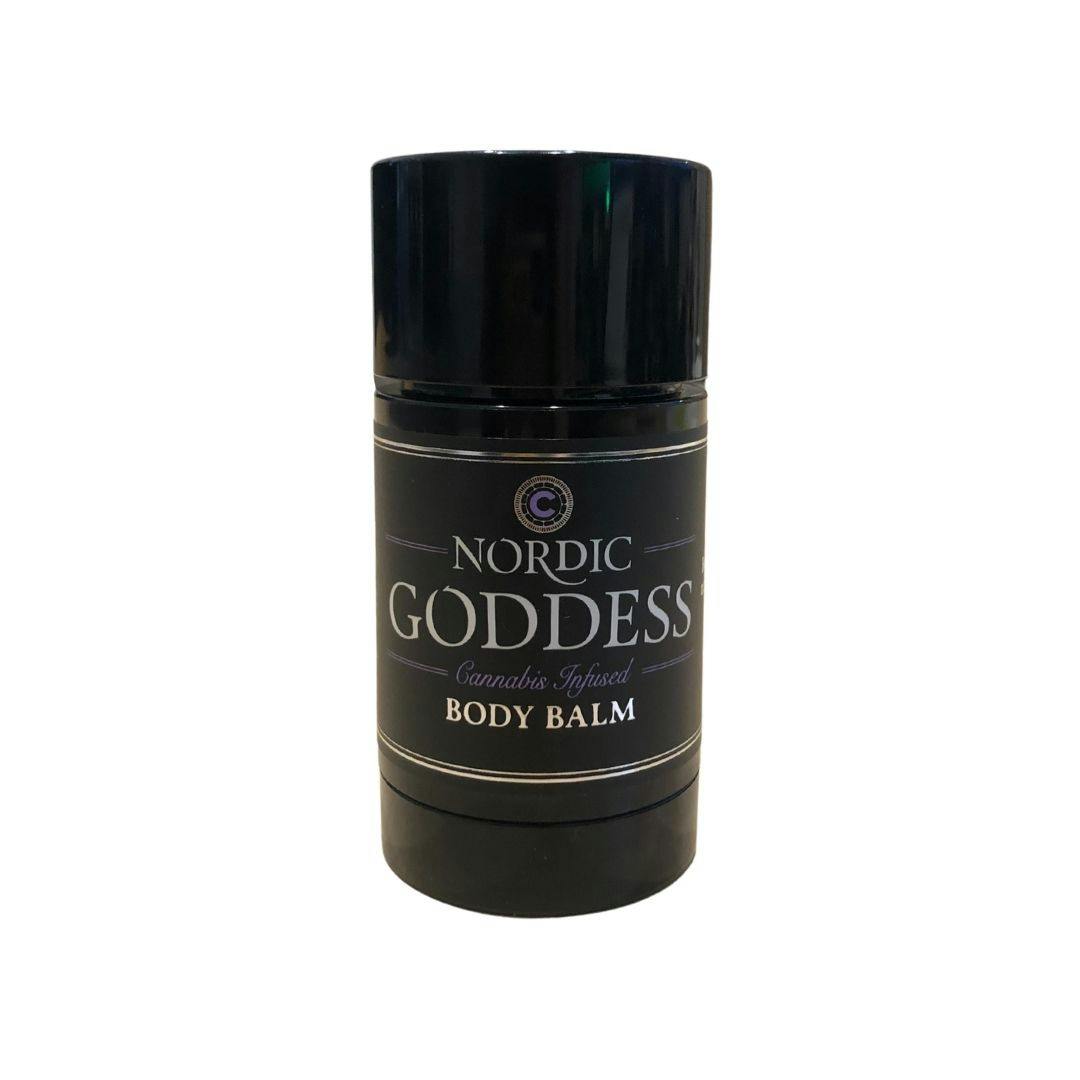 Brand: Nordic Goddess
Nordic Goddess 1:1 | Salve Stick
High CBD
THC:145.97mg
CBD:146.28mg
Nordic Goddess' Infused Body Balm combines a unique mix of plant extracts and healing herbs to create a rejuvenating experience for your skin. Rich moisturizing ingredients including shea butter, tropical coconut oil, and cocoa butter compliment cannabis-extracted CBD to provide anti-inflammatory and pain relieving benefits in a lavish cream. Now with the ease of a roll on stick.
Ingredients:
Coconut Oil, Cocoa Butter, Shea Butter, Almond Oil, Activated THC Cannabis Oil, Activated CBD Cannabis Oil, Arnica Oil, Calendula Oil, Lemon Grass Oil, Peppermint Oil, Orange Peel Oil, Tangerine Oil, Grapefruit Peel Oil, Lemon Peel Oil, Mandarin Orange Peel Oil, Spearmint Oil, Infused Herbs of St. John's Wort, Arnica Flowers, Lobelia Leaf, Comfrey Leaf, Peppermint Leaf, Cayenne
View Product Testing Data
CBD (Cannabidiol)
146.28
CBD (Cannabidiol)-146.28
CBD is the second most prevalent cannabinoid and is primarily produced by hemp plants and at lower amounts in cannabis. It works as a phytocannabinoid, or binding agent, that adheres to an individual's endocannabinoid system. Cannabidiol has soared in popularity due to its lack of psychoactive effects. Most users seek CBD for its medicinal properties since it was the first cannabinoid to be approved by the FDA. Its healing properties include an ability to help you relax, reduce irritability and ease restlessness.
"TAC" – Total Active Cannabinoids
292.18
"TAC" – Total Active Cannabinoids-292.18
Total active cannabinoids represent the total amount of active cannabinoids at the time of lab testing. This total of active cannabinoids considers all of the active compounds that the product holds.
THC-D9 (Delta 9–tetrahydrocannabinol)
145.97
THC-D9 (Delta 9–tetrahydrocannabinol)-145.97
Delta 9 THC is the primary compound found in the resinous glands of a cannabis plant, and is directly responsible for psychoactive effects. It mirrors the body's naturally occurring cannabinoids and attaches to these receptors to alter and enhance sensory perception. THC can create a feeling of euphoria by enhancing dopamine levels in the brain. The amount of THC in a cannabis product can vary widely based on the method of consumption and the strain at the source of that product. The high that is produced is often enhanced by the "entourage effect" which is a combination of multiple cannabinoids in conjunction with various terpenes and individual body chemistry.