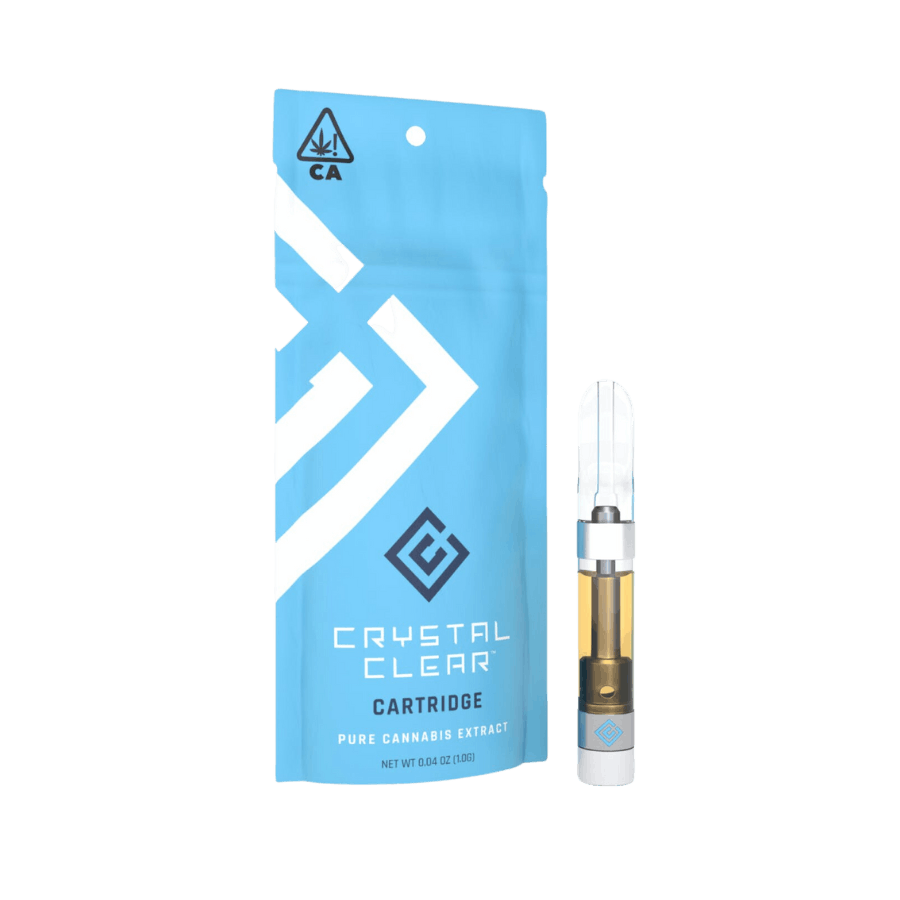 Brand: Crystal Clear
GMO | 1g 510 Live Resin
Garlic Mushroom Onions, known more infamously as GMO, is an unctuous and loud hybrid cultivar. GMO is a cross of the legendary Chem D and Forum Cut Cookies (GSC pheno). The aroma is borderline rude in its heavy skunky pungency right out of the jar. The flavor, when smoked, is uniquely savory with garlic and spiced notes coming to the front – a throwback to the strong presence of Chemdawg in GMO's lineage. Due to the sharpness, the flavor will hang in your mouth and sesh area. Dark green olive-colored flower sites are densely stacked and covered in beautiful resin with vibrant orange hairs cascading throughout. GMO tends to be heavy indica leaning and can offer very heavy effects of physical and mental relaxation while melting away stresses. Be careful when using if your tolerance is low as the effects of GMO can quickly become sedating.
Effects
RelaxedSleepyHappy
View Product Testing Data
THC-D9 (Delta 9–tetrahydrocannabinol)
82.2%
THC-D9 (Delta 9–tetrahydrocannabinol)-82.2%
Delta 9 THC is the primary compound found in the resinous glands of a cannabis plant, and is directly responsible for psychoactive effects. It mirrors the body's naturally occurring cannabinoids and attaches to these receptors to alter and enhance sensory perception. THC can create a feeling of euphoria by enhancing dopamine levels in the brain. The amount of THC in a cannabis product can vary widely based on the method of consumption and the strain at the source of that product. The high that is produced is often enhanced by the "entourage effect" which is a combination of multiple cannabinoids in conjunction with various terpenes and individual body chemistry.
"TAC" – Total Active Cannabinoids
86.6%
"TAC" – Total Active Cannabinoids-86.6%
Total active cannabinoids represent the total amount of active cannabinoids at the time of lab testing. This total of active cannabinoids considers all of the active compounds that the product holds.
About the brand :
Crystal Clear
Crystal Clear delivers a great high every time because they are obsessive about their quality control. Each of the proprietary blends replicates a flower's terpene profile to create the same high without tars and resins. They oversee the entire process to ensure a consistent experience, one with a high potency at a great price that their loyal customers know and love.