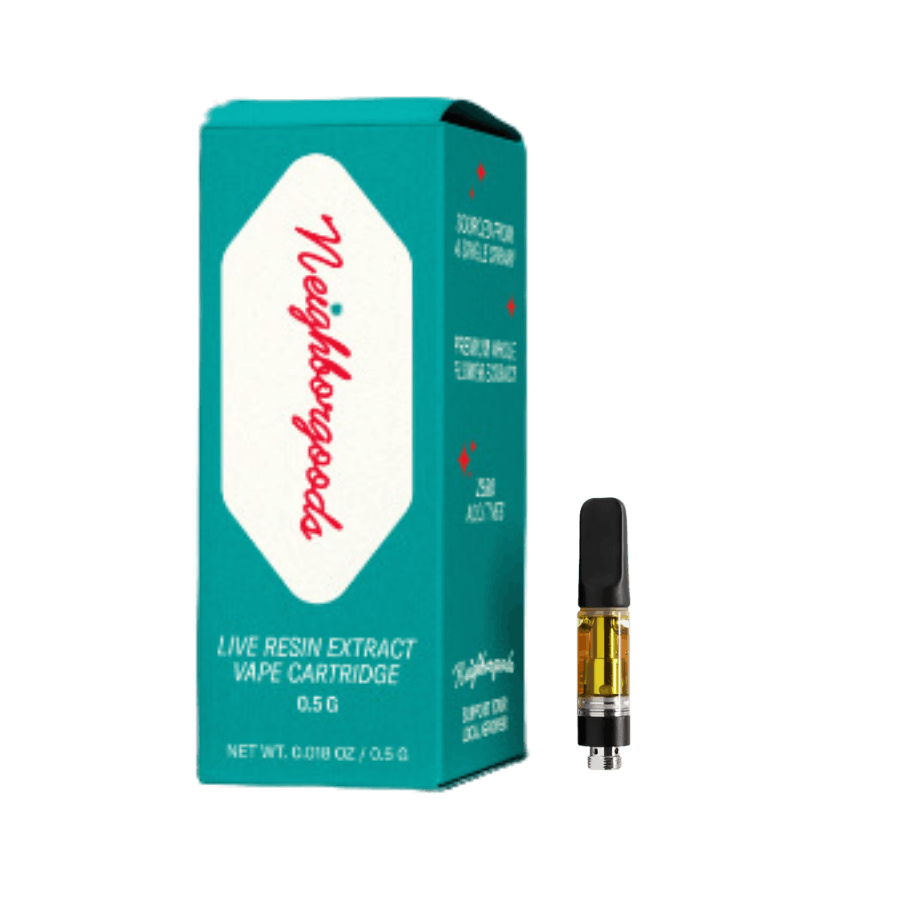 Brand: Neighborgoods
Georgia Peach | 0.5g Live Resin 510
Georgia Peach is an indica dominant hybrid strain (70% indica/30% sativa) created through crossing the delicious Girl Scout Cookies X Space Jill strains. G.P. has a sweet and fruity sugary peach flavor with a touch of sour citrus and nuttiness to it The aroma is very similar, with a sweet peachy overtone accented by nutty earth and touches of fresh berry-tinged earth. Close to perfect for treating chronic pain, cramps or muscle spasms, depression and chronic stress or anxiety. Let us know what you think once you try it!
Effects
Calm
Happy
Relaxed
Energetic
THC-D9 (Delta 9–tetrahydrocannabinol)
76.42%
THC-D9 (Delta 9–tetrahydrocannabinol)-76.42%
Delta 9 THC is the primary compound found in the resinous glands of a cannabis plant, and is directly responsible for psychoactive effects. It mirrors the body's naturally occurring cannabinoids and attaches to these receptors to alter and enhance sensory perception. THC can create a feeling of euphoria by enhancing dopamine levels in the brain. The amount of THC in a cannabis product can vary widely based on the method of consumption and the strain at the source of that product. The high that is produced is often enhanced by the "entourage effect" which is a combination of multiple cannabinoids in conjunction with various terpenes and individual body chemistry.
"TAC" - Total Active Cannabinoids
81.75%
"TAC" - Total Active Cannabinoids-81.75%
Total active cannabinoids represent the total amount of active cannabinoids at the time of lab testing. This total of active cannabinoids considers all of the active compounds that the product holds.